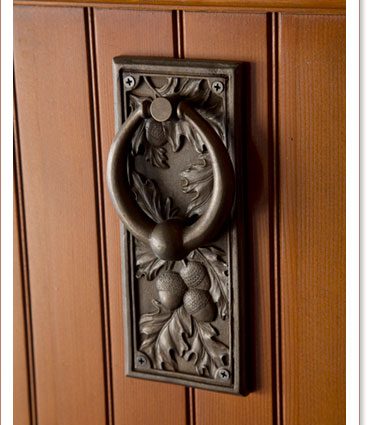 Little details make a big difference in great design
Great design comes in many different forms. It can be in the masterful layout of a room or in the skillful use of texture and color to create a beautiful environment that flows seamlessly from one room to the next. It can be in the appropriate use of scale to make a large space feel cozy and comfortable or a small room spacious.  Sometimes it can be the smallest details that bring it all together.
Create a cohesive theme with thoughtful elements
I utilized small details to make a big difference on a wonderful home in New Hampshire. The estate is comprised of a five-bedroom main house, a two-bedroom guest house, and a pool house. All three structures are stylistically harmonious and draw on the natural beauty of the area as the main source of inspiration. The home is surrounded by beautiful views of the White Mountains and the client's goal was to 'bring the outdoors in'.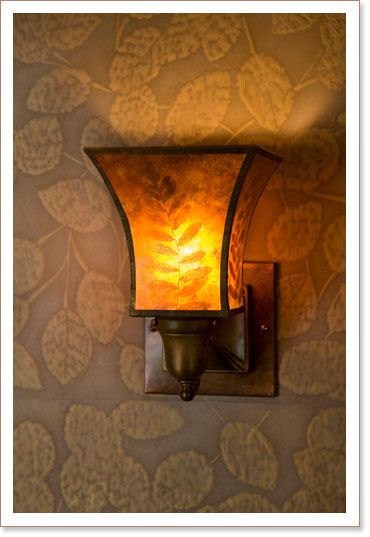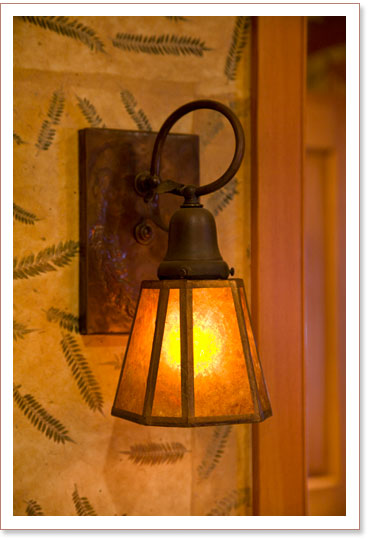 To create a great design for this home and bring in the out of doors I used an earthy color palette, natural wood and various leaf motifs throughout. Every detail in the home resonated "woodland retreat," from leaf designs incorporated into custom area rugs and stair runners to natural plant material applied to custom lighting fixtures. The wallpapers incorporated various leaf designs and/or real dried leaves.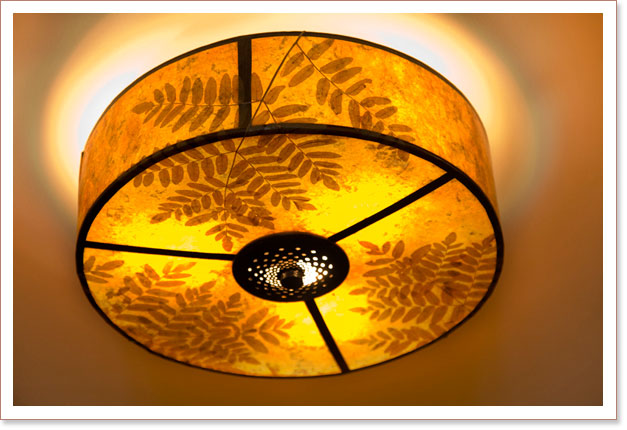 Unique details like custom hand-hammered copper lighting with a pine cone and branch motif, a bronze door pull with acorns, as well as custom bronze tiles in an earthy metallic finish bring in this woodland setting. This spectacular estate was featured in New Hampshire Home Magazine (Sept/Oct 2011). For more pictures and information on this project, please see the article.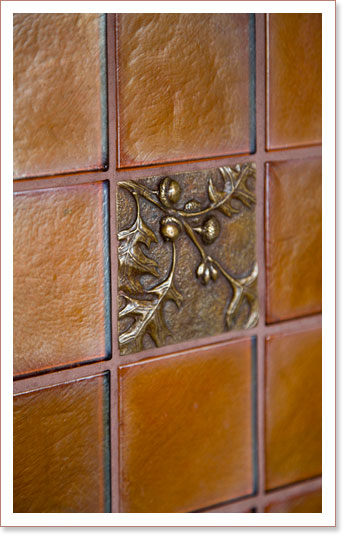 It was these small details throughout the entire home that created a cohesive feel and helped lead to a great design in this mountain retreat. I have wonderful resources – craftspeople and suppliers, as well as experience in custom designing everything from tiles and lighting to door and drawer hardware.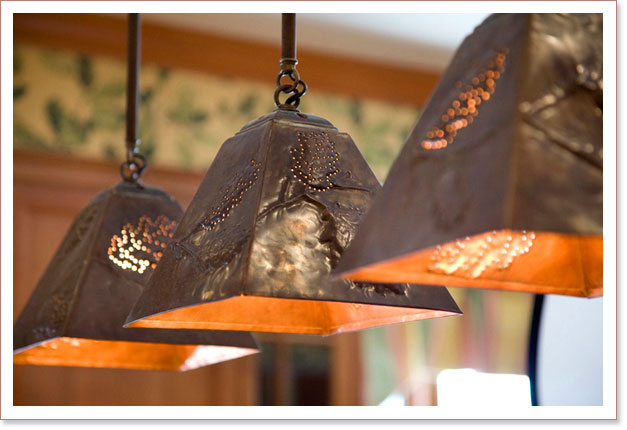 Have you used little details to make a big difference in your home? Would you like to, but don't know where to start? Let me help you make a statement in your home by creating a great design and incorporating thoughtful detail.