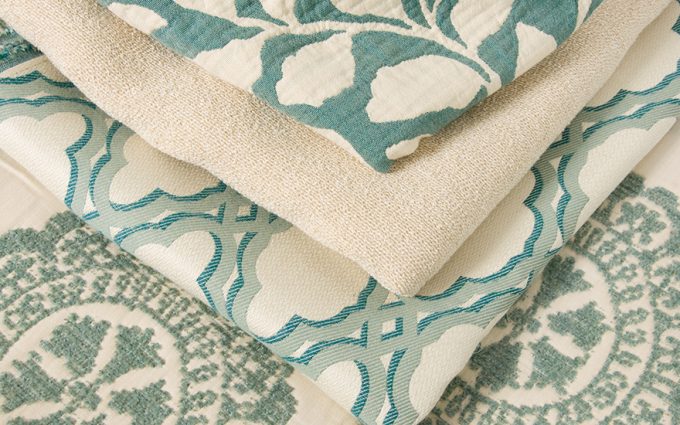 Resort inspired themes take center stage for fall 2013 interior design trends
There 's been a bit of press lately about new fall 2013 fabric, wallpaper and paint collections. There is a trend toward colors and looks for resort inspired interior design.  Soothing blues and greens, with neutral bases, in these designs create the feel of a beach resort retreat.
Kravet has released a fabric collection for home furnishings in connection with Oceania Cruise lines called Oceania.  As one would expect by the name and the partnership, this beautiful collection is filled with soothing blues and greens that are reminiscent of cruising on the high seas on a beautifully appointed ship.  The heavy duty textiles are neutrally based and have a soft elegant finish.  Here's a short video from Kravet that sets the tone for this resort inspired interior design collection:
Here's the link if the video will not load:  http://youtu.be/fP0miFIgpqs
Thibaut will be introducing their fall 2013 collection of wallpapers and fabrics called 'Resort'.  They gave us all a sneak peek of one of the wallpapers from this collection called "Bribie", which is named after an Australian resort town. This delightful pattern of blue and tan teardrop shapes float effortlessly on a sea of sand.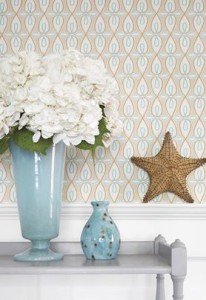 If you are looking for a soothing color palette reminiscent of the sand and the sea and one of your favorite resorts, maybe a fabric or wallpaper from one of these resort-inspired interior design collections is for you!