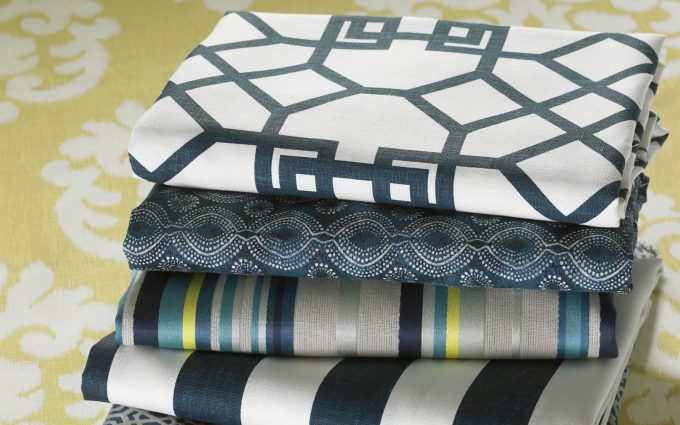 At this fall's The Look event at the Boston Design Center, we heard about some upcoming 2013 trends. Here are four patterns that we can expect to see popping up everywhere.
Geometric Shapes
This trend transcends all media: fabrics, flooring, wall coverings, and furniture. Look for clean lines, colorblocking, and bold graphics like in the crisp Windsor Smith for Kravet fabrics above or in the mod Duralee print below. And here's a fun fact: Angular furniture forms appeal to those who see themselves as independent.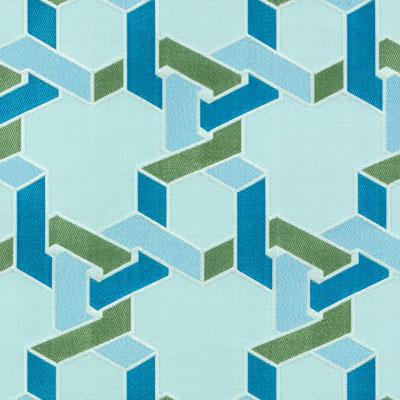 Flower Power

This trend is less about realistic imagery, and more about painterly floral prints with a very artistic, impressionistic appearance like this pink and purple Osborne & Little pattern. Many of these patterns feature highly saturated hues and give off a romantic, feminine feeling. Not sure what to pair with this kind of pattern? If you're going for a large-scale floral, try a similarly colored plaid as your second pattern.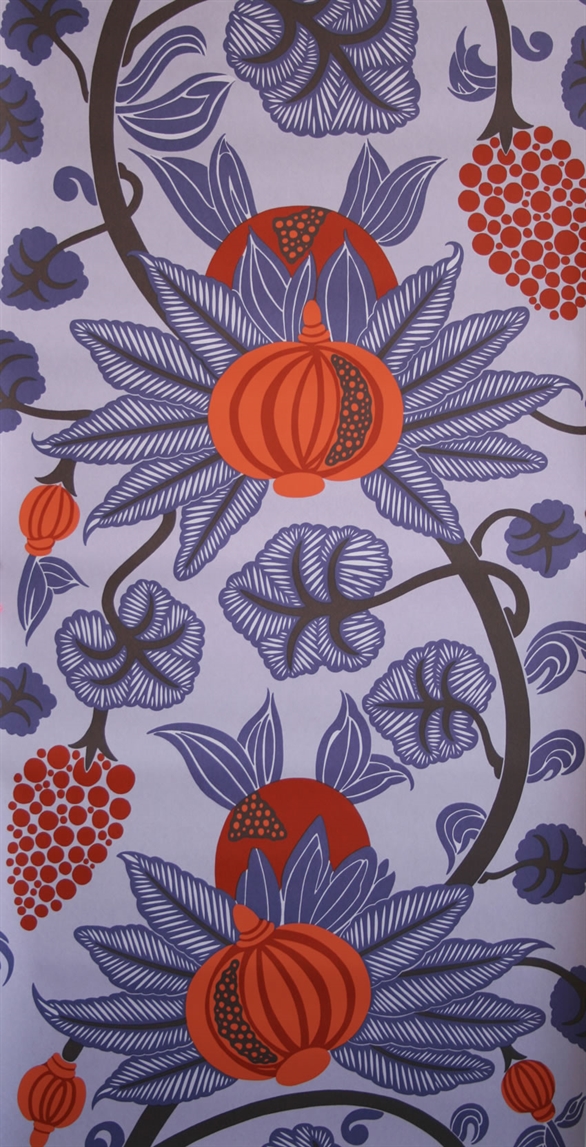 Stripes, Stripes & More Stripes

This versatile classic can range from casual to formal. Thanks to the influence of tailored Mad Men looks in fashion, we're seeing menswear fabrics carry over to upholstery. Think pinstripes, plaids, and tartans. Other stripe trends include dramatic wide stripes, multi-thickness stripes (like this blue Duralee print below), and textured stripes for an elegant approach.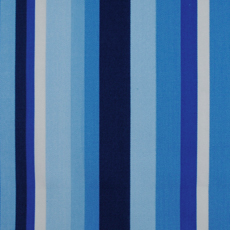 Animal Figures

A new riff on animal prints, these patterns feature full animal figures – everything from wild cats, dogs, and octopi to human beings. When done in bright colors, they're fun, cheerful and modern. The most classic animal figure print around? The Scalamandre zebra, of course.