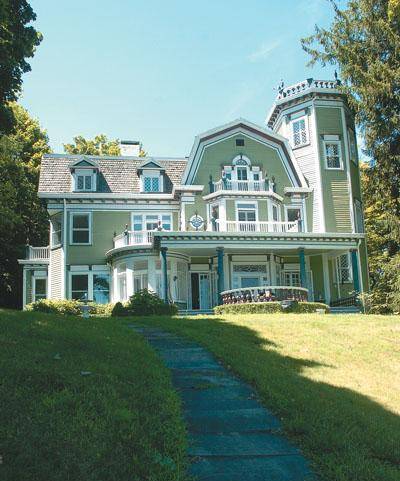 Inspiration comes in many forms. Recently an article in the Daily Freeman, the local newspaper of Kingston, New York, reminded me of just that. The article is about the home at 70 West Chestnut Street, commonly known as Cloverly. My great grandparents and grandparents owned this home from 1921 through the 1960s and I have fond childhood memories from the stately Victorian era home.
Built in 1891, the home features architectural elements of both Colonial Revival and Queen Anne styles.  The asymmetrical façade features classic Queen Anne style, with a dominant front-facing Dutch gable, a porch covering almost the entire front of the house with classic columns, a polygonal tower, pediment dormers, second story balconies with painted spindle work, oriel and bay windows, and dentil ornamented brackets. Inside there are 15 spacious rooms with six fireplaces, ornamental trims and wainscoting, cherry wood cabinets, and a total of 120 windows—some featuring intricate details and spider web mullions.
This significant architecture has had an influence on my sense of design today. There are hints of the architectural elements from Cloverly in much of my work.  Some classic elements are evident in these designs: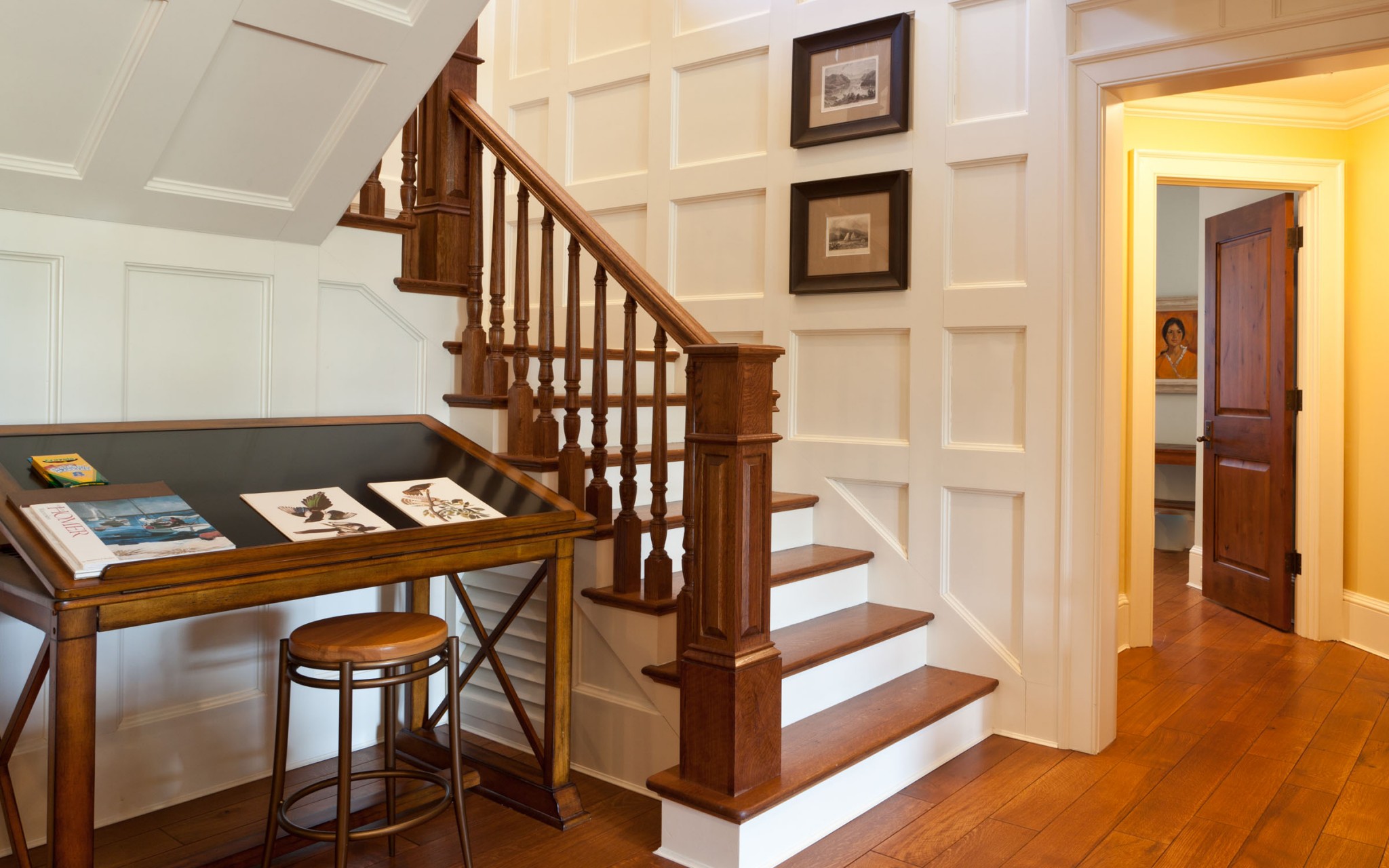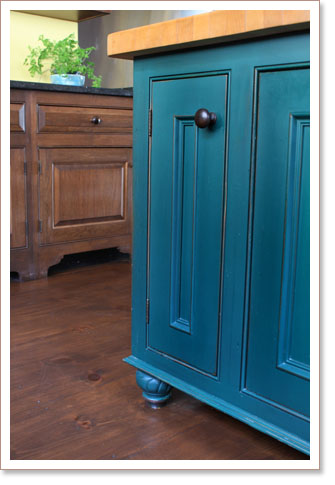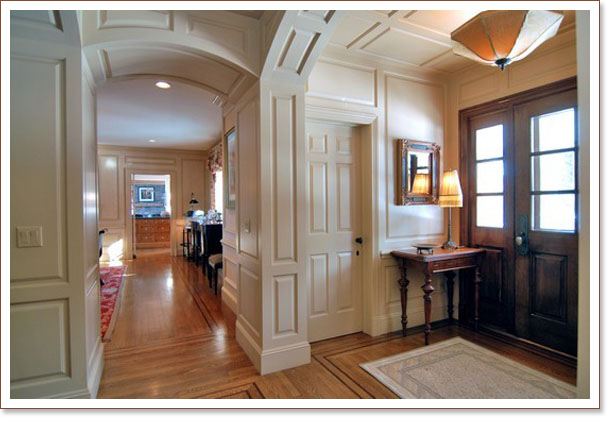 You never know what will inspire you–places from your past, current adventures, travels around the world, or buildings in your own neighborhood–so it's important to keep your eyes and mind open to all that's around you.
For more of the Cloverly story, read the full article, read the full article in the Daily Freeman.