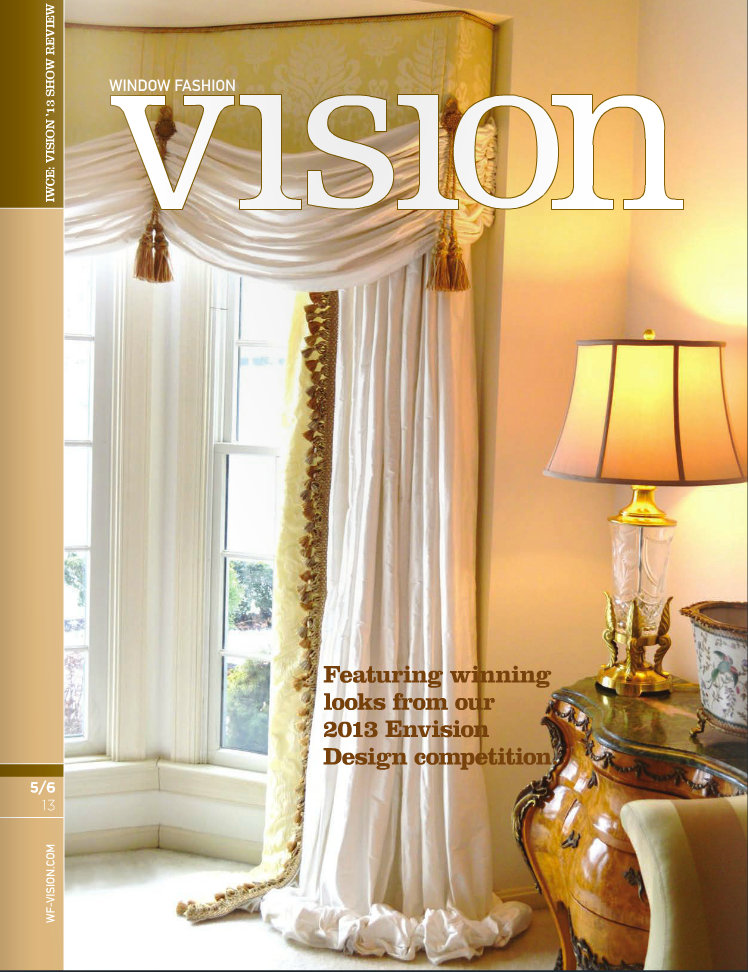 Custom Window Treatments win 1st Place in Design Competition
Elizabeth Swartz Interiors has once again been featured in Windows Fashion Vision Magazine. This time it is for a custom window treatment that is the First Place Winner for Curtains and Draperies in the 2013 Envision Design Competition.  This design competition announcement is in the May/June 2013 issue of Windows Fashion Vision magazine.   On Page 4 of the magazine there is a short quote from Elizabeth Swartz, ASID about "What We Are Loving Now" and page 57 is the 2013 Envision Design Competition Award announcement.
Elizabeth Swartz specializes in custom window treatments.  Custom curtains and draperies are the hallmark of the design in many of her projects.  For a showcase of all of her custom window treatment work, please see our Houzz Window Treatments Ideabook.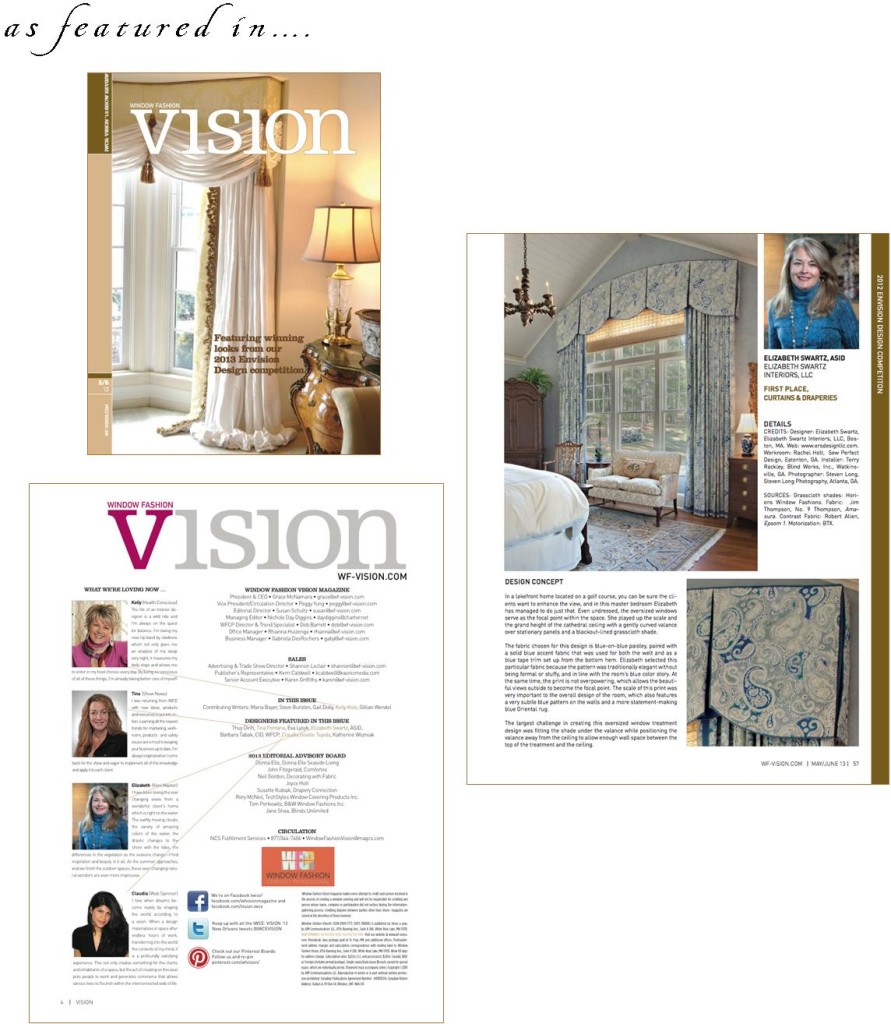 Click here to view the Window Fashion Vision Magazine May/June 2013 issue.
Window Fashion Vision Magazine is a for-the-trade publication for window covering professionals, interior designers and retailers selling and specifying custom window coverings. It features the latest products, trends, designs, business tips and information.