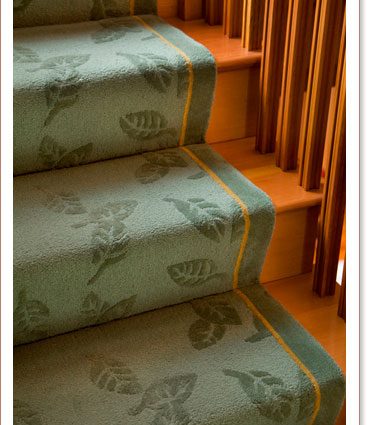 A custom designed rug can bring a room together thoughtfully
The right rug can bring together all the elements of a room to help create a cohesive masterpiece. Sometimes one finds the perfect rug to match the desired color scheme and tone of a room, but sometimes this last puzzle piece may prove infuriatingly elusive.
If you're struggling to find the right fit, a custom area rug might be the solution. I will often design a rug inspired by a fabric my clients and I are planning to use, selecting custom colors and designing a pattern to complement the room. The possibilities with custom rugs are endless and the perfect rug you envision can become reality.
For an elegant rustic home in Jackson, New Hampshire, I designed custom area rugs for the living room, entry foyer, staircases, sunroom and master bedroom suite. Because we created custom rugs for this home, they were the ideal size for each room, with colors carefully chosen to match and complement paint, upholstery, and drapery colors and patterns.
In the living room, this custom area rug subtly incorporates colors from other elements of the room while adding balance with a new green.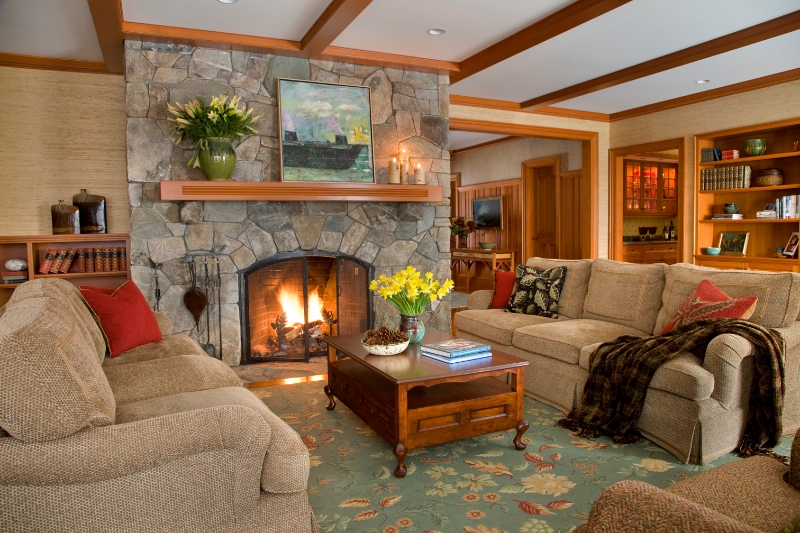 Custom rugs in the entry foyer and ascending the staircase add lightness and color to the elegantly wood-paneled space while echoing the leaf motif of the wallpaper.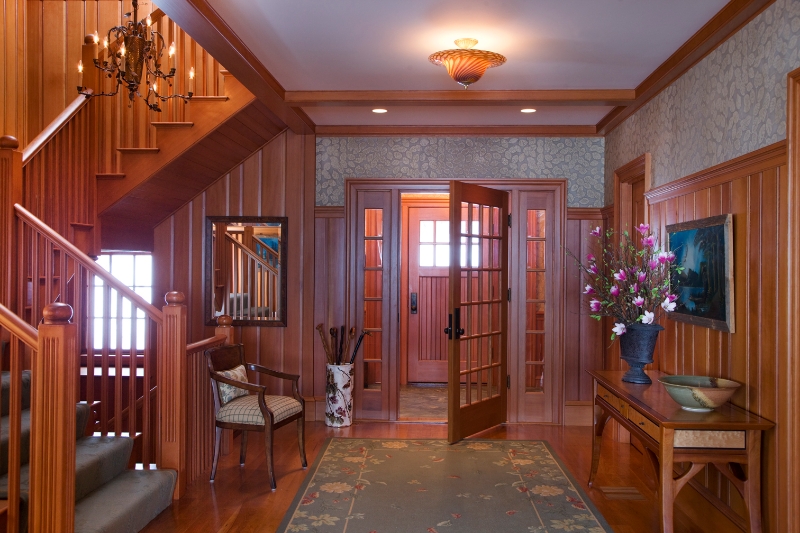 The area rugs throughout the master bedroom suite draw colors from the fabric of the custom window treatment, window seat cushions, bedding, and custom wall treatment. This degree of harmony is only possible through the custom coloring of the rugs.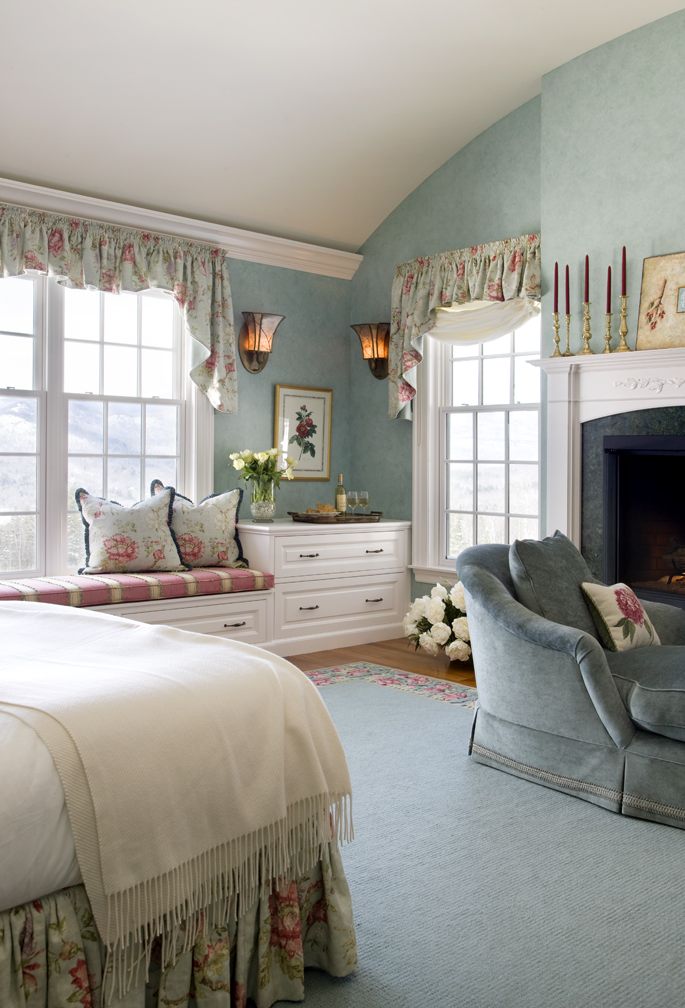 If you cannot find a rug that works for your space, or would like a rug that elegantly completes your room, let me design a  a perfectly sized custom area rug with just the right colors and in a pattern that fits both the room and your ideas.  Your rug can be the piece that brings the room together thoughtfully—why settle for the wrong rug?