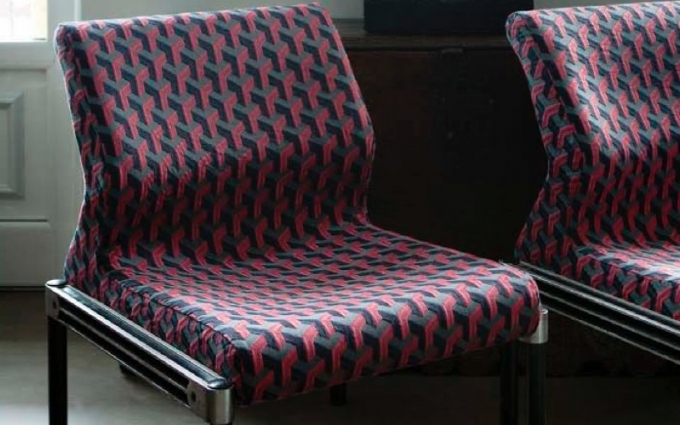 Bilbao by Gaston y Daniela
Recently I attended another wonderful presentation at the Boston Design Center.  This special presentation was hosted by the international design house of Brunschwig & Fils to unveil the new Bilbao Collection by Gaston y Daniela.  Brunschwig & Fils is the canon of high quality decorative textiles in the home furnishings industry, and today its many other products include wallpaper, trimmings and upholstered furniture.  Thank you to Brunschwig & Fils' Boston showroom for hosting this event!

Gaston y Daniela is one of the most important fabric houses in the Spanish high-end textile industry offered exclusively through Kravet and Brunschwig & Fils in the US.  Luxury fabrics from Gaston y Daniela includes a line of versatile and sophisticated outdoor fabrics in herringbone and stripe, a selection of embroidered linen and colorful stripes and solids, and a bold assortment of geometrics and toiles.
The Bilbao Collection celebrates the noble city of Bilbao in the north of Spain. The patterns of the Bilbao Collection reflect the heritage of the city, with a blend of traditional and contemporary, all implemented using the elegant and high quality fabrics that have always epitomized the Spanish brand.  Click here to see the entire Gaston y Daniela Bilbao Collection.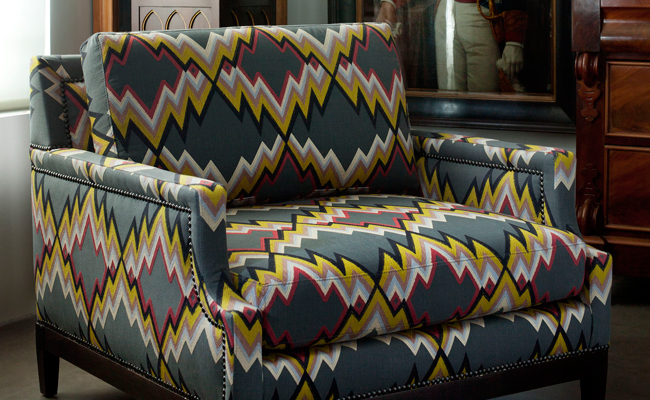 Love the fabrics of the Gaston y Daniela Bilbao collection but don't know how to integrate them into your interior design?  Give me a call!