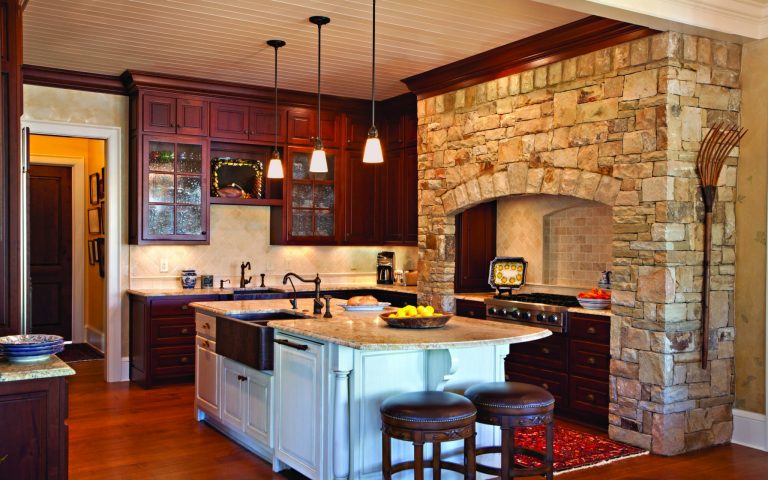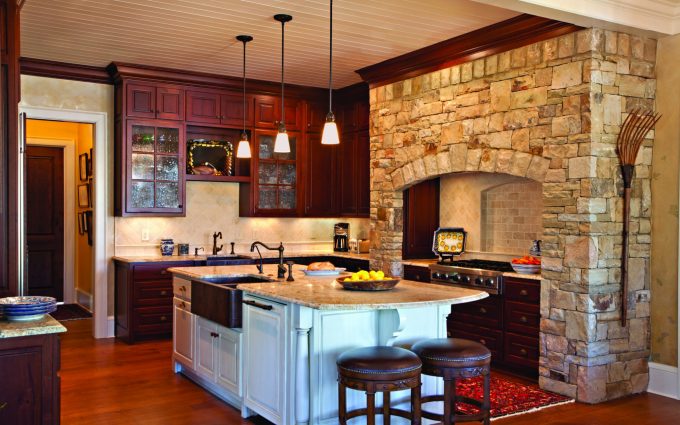 Many of my design projects are kitchen remodeling projects.  This type of renovation project often happens only once in the lifetime of a home and can come with a hefty price tag, so you want to make sure you get it right! Architects and builders don't always address  all the functional needs of a clients' kitchen, and taking on the design of a kitchen on your own can be a daunting challenge.  I enjoy the challenge of renovating a space to make it work more effectively for the family that uses it;  taking an odd shaped or unused space and incorporating it as efficiently as possible; learning how a family lives in their space & making that kitchen work better to fit their lifestyle.  I have noticed a few new kitchen trends that match some of my recent designs.
1.  Kitchens as the new Family Room.  Kitchens have always been a gathering place for parties and get-togethers, as well as a homework center & a place for snacks & crafts. Today's kitchen is also taking on a new role as the family room.  More kitchens are incorporating dining rooms, sitting rooms and a desk/work area into one unified space.  As a result of this trend, kitchen cabinets and counters are looking more like fine furniture and peninsulas and islands are becoming dining tables.
2.  Concealed Appliances.  Many families spend much of their time together in their kitchen.  It is a space that needs to be both functional and comfortable, and reflect their style and personality.  As our kitchens are getting larger, the number of appliances are growing as well.  They often include beverage coolers & steam ovens, and it is not uncommon to see full size side by side refrigerators and freezers as well as two dishwashers in our clients' kitchens.  Thanks to new technologies in design and cabinet making these many appliances can become virtually invisible in your favorite family gathering space.  These many appliances can be showcased, with their stainless steel faces prominent in the space, for a professional looking kitchen or they can be discreetly concealed  behind cabinetry panels, to allow the room's style to show through.  
4.  Specialty Work Areas.  Specialty workstations are a great way to keep items you enjoy like baking or home made pizza making separate from the everyday use areas of your kitchen, or to put daily high use items like coffee and coffee making supplies all in one place.  These work zones can range from sophisticated to utilitarian and creating these areas can help to make your kitchen more efficient.  Popular examples include coffee bars, wood-fired pizza ovens/stations, wine racks/refrigerators with tasting nooks, beverage areas and complete baking centers.
5.  A Smart Kitchen.  Increasingly tech-savvy people want access to their personal electronic devices in every room.  Electronics such as wall-mount televisions, computers and sound systems are being integrated, rather than added an after thought, to a traditional décor.  There are many cool gadgets that can help to keep an area neat like iPod docking stations that can be installed into the wall to not only charge your iPod, but play your music over integrated speakers.  IPads and laptops are frequently used in the kitchen to access recipes instead of the traditional bound recipe book.  Integrating technology in a smart manner right from the start will eliminate the many extra cords and clutter from an already busy area!