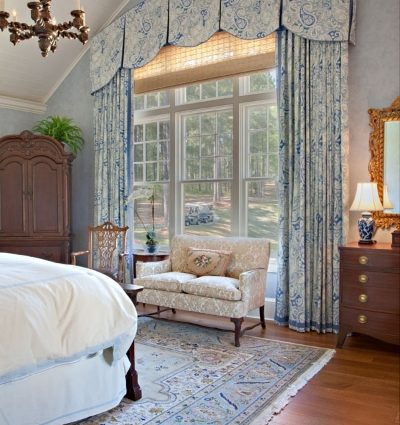 Custom Draperies win 1st Place Envision Design Award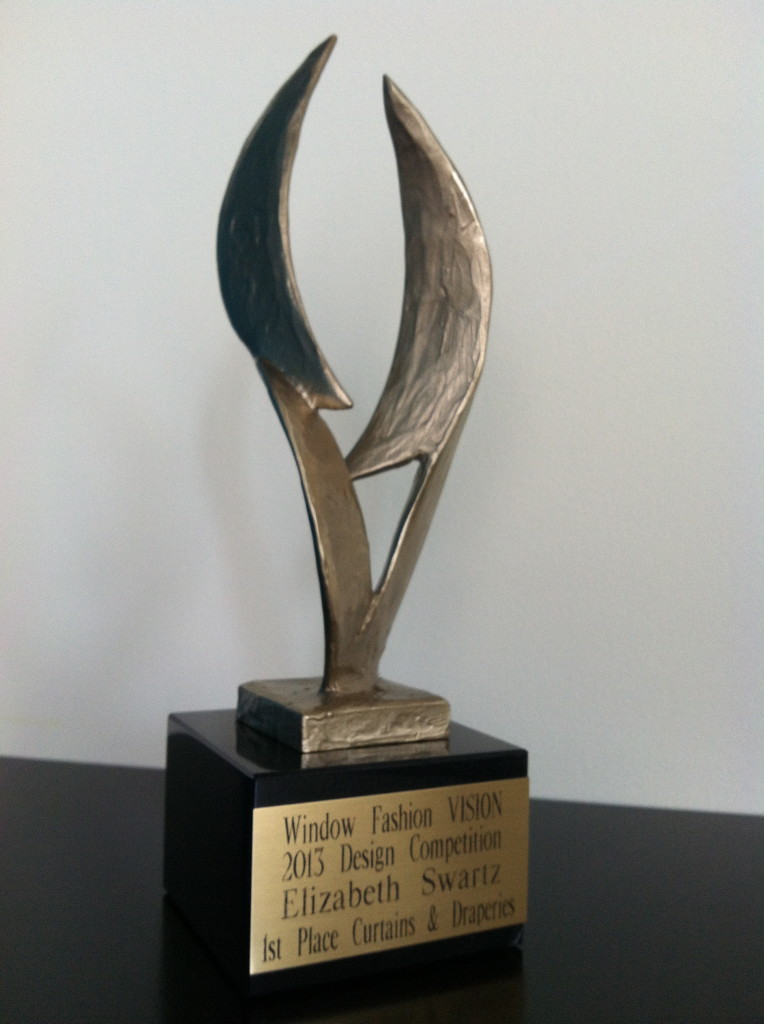 Celebrating 27 years of publishing window fashion design and fabrication excellence, Window Fashion Vision magazine, a trade publication, announced the winners of this year's Envision Design and Workroom Ingenuity Awards, at VISION13: International Window Coverings EXPO™ (IWCE™), held earlier this year, at the Ernest N. Morial Convention Center in New Orleans, LA.
The Envision Design and Ingenuity Workroom Competition highlights the skills and design achievements of individual designers, and design firms as well as window fashion designers and workrooms.  The competition winners were judged by experienced industry professionals, instructors and design experts for their creativity, design excellence, attention to clients' needs, as well as construction perfection and the elements and materials used.  Winners were chosen from the best window fashion designers and workrooms from over 200 entries from Canada, Japan as well as all over the United States.
Vision13: IWCE™ is an annual conference and trade show for the window covering industry and is sponsored and produced by Window Fashion VISION magazine.  This is THE industry event where thousands of US and international window covering professionals find the BIG Ideas in window fashions, styles, trends and continuing education.  It is the industry's largest international trade event and specifically serves the window designer, decorator, workroom, installer, remodeler and stager.  The focus is exclusively on all aspects of window fashion design, workroom, installation and technology.  Learn more at www.wf-vision.com.
Elizabeth R. Swartz, ASID of Elizabeth Swartz Interiors of Boston, MA – awarded the prestigious recognition of 1st place for Curtains and Draperies!
This award-winning project consists of custom window treatments for a large window with an  exquisite view of the adjacent golf course.  Both the draperies and the gently arching valance, were designed to accent the cathedral ceiling while maintaining the relaxed, feminine feeling of this peaceful master suite.  In addition to the draperies, the motorized woven grass shade offers room darkening and/or privacy when desired.  The objective was to deliver an elegant design solution – a functional treatment that would add both beauty and drama to the space.
This design competition is featured in the May/June2013 issue of Window Fashion Vision magazine and on the VISION website.  Click here for a link to the May/June 2013 Window Fashion Vision Magazine.
Window Fashion Vision Magazine is a for-the-trade publication for window covering professionals, interior designers and retailers selling and specifying custom window coverings.  It features the latest products, trends, designs, business tips and information for the window covering industry.
It is an honor to be recognized by the industry for this design project.  Designing custom draperies and window treatments is one of my passions.  To see more custom draperies and window treatment designs, please check out my Houzz Ideabook – Window Treatments.