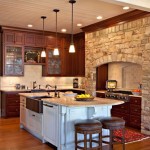 We are excited to announce our new blog, which will keep you on top of the latest trends and developments in interior design, as well as make sure you're in the loop on all things ERS. Through our blog, we plan to share our passion and philosophy for design, a few trends and tips we're loving right now, and inspiration from the world around us and from the creative people who influence design today.
We aspire to provide an interesting, easy, and convenient way for you to learn, stay informed, network – and (most importantly) get inspired!
We'd love for you to join the conversation. If you have an opinion on something you've read here or have a topic you'd love to see – feel free to click on "Leave a Comment" and share your thoughts.
Thanks & enjoy!
Elizabeth Swartz, ASID
ERS Design, LLC